HERE IS THE LANDING PAGE WITH THE CLICK ONS, BLOGS, ARCHIVES FOR DOWNLOAD, AND THE CHAT ROOM
CALL INTO THIS SHOW BY DIALING




1-843-300-1399
LISTEN LIVE BY CLICKING ON THIS LINK
The Bob Charles Show
THIS IS A VERY SPECIAL PRESENTATION TO EVERYONE
THE SHOW WILL BEGIN AT 6 PM JUNE 12th at
6 PM EST
WE ARE ON TuneIn and Streema just put "Pyramid One Radio" in Search and Listen
CALL INTO THE SHOW AT
1-843-300-1399 with Questions
Bob's Guest Tonight is: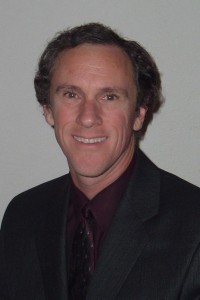 Jonathan Robinson
www.facebook.com/deeperhappiness
Jonathan Robinson, M.A., M.F.T.
Jonathan Robinson is a psychotherapist, best-selling author of ten books, and a professional speaker from Northern California. He has reached over 250 million people around the world with his practical methods, and his work has been translated into 47 languages. Articles about Jonathan have appeared in USA TODAY, Newsweek, and the Los Angeles Times, as well as dozens of other publications. In addition, Mr. Robinson has made numerous appearances on the Oprah show and CNN, as well as other national TV talk shows. He has spent over 35 years studying the most practical and powerful methods for personal and professional development.
Mr. Robinson's first book, "The Experience of God," included interviews with such notable people as the late Mother Teresa, the Dalai Lama, Deepak Chopra, Scott Peck, and over 30 other well-known seekers. Jonathan's second book, "Life's Big Questions," became a New York Times bestseller, as did his book "Communication Miracles for Couples." Mr. Robinson's other books include: Instant Insight; Real Wealth; Shortcuts to Bliss; Shortcuts to Success, The Complete Idiot's Guide to Awakening Your Spirituality, and Terror Proof Your Mind and Money.
As a professional speaker, Mr. Robinson has spoken to many of the Fortune 500 companies. He is known for providing his audiences with immediately useful and powerful information, presented in an entertaining and motivating manner.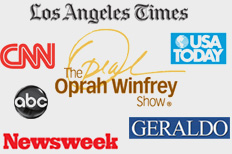 CALL INTO THE SHOW AT
1-843-300-1399 with Questions
LISTEN TO WHO IS ON TONIGHT
CLICK HERE:
CALL INTO THIS SHOW BY DIALING




1-843-300-1399
LISTEN LIVE BY CLICKING ON THIS LINK
WE ARE BUILDING SHOWS THAT WILL BUILD THE WORLD
THE SHOWS AND LOV THAT WILL CHANGE THE WORLD !
WE ARE BUILDING SHOWS THAT WILL BUILD THE WORLD
YOUR DONATIONS KEEP "PYRAMID ONE RADIO" ALIVE !!!!!!!!! PLEASE GIVE !
$$$$$$$$$$$
And keep FREE RADIO FREE !

FOR DONATION & AD'S Recurring Automatic Payments can be activated by clicking the MONTHLY BOX Then CLick on the Donate Button on the Left Side of the Page