CALL INTO THIS SHOW BY DIALING
1-843-300-1399
LISTEN LIVE BY CLICKING ON THIS LINK
WE ARE BUILDING SHOWS THAT WILL BUILD THE WORLD
THE SHOWS AND LOV THAT WILL CHANGE THE WORLD !
WE ARE BUILDING SHOWS THAT WILL BUILD THE WORLD
To DONATE to these Important Shows Give at one of these Sites TONIGHT WHILE THE SHOW IS LIVE AIRING
WRITE TO US -
Our Mission is to Help Kids & Adults that are Dying - Help us to help Them
CALL INTO THIS SHOW BY DIALING
1-843-300-1399
The Hosts of this Very Important Series
ARE
Dr. Jeanette Gallagher
&
Bob Charles
Our Guest tonight is



Dr.John DeGarmo, Ed.D.
Dr. John DeGarmo is a leading international expert in foster care. Dr. John is a consultant to several foster care agencies and to law firms across the nation, and is a popular international speaker and trainer on all things foster care. He is the founder of The Foster Care Institute, as well as the residential group home Never Too Late, a home for boys in foster care in Georgia. He and his family have been featured on Good Morning America, The 700 Club, and in other media. He has also been a foster parent for 14 years, now, and has cared for over 50 children, and have adopted three from foster care. Dr. John is also author of several books, including the highly inspirational book Love and Mayhem: One Big Family's Uplifting Story of Fostering and Adoptino, and the foster care children's book A Different Home: A New Foster Child's Story.
Dr. DeGarmo wrote his dissertation on Responding to the Needs of Foster Children Face While in Rural Schools. He is the author of several books, including the highly inspirational book Fostering Love: One Foster Parent's Journey, and the foster care children's book A Different Home: A New Foster Child's Story. He was the host of the weekly radio show Foster Talk with Dr. John. Dr. DeGarmo is highly in demand as a dynamic speaker and informative trainer on the foster care system, and travels extensively across the globe, meeting with foster parents, child welfare workers, churches, schools, and organizations. He writes regularly for many magazines, and is a regular contributor to several publications and newsletters, both in the United States and in Europe. Dr. DeGarmo is married to Dr. Kelly DeGarmo, who hails from Australia, and the two of them have six children, both biological and adoptive. Dr. DeGarmo and his wife are also currently foster parents to five siblings, bringing their household to eleven children. Dr. DeGarmo has
been a foster parent for dozens of children for over a decade now. He has a passion for foster children, and is driven to bring education and insight into general society about all things foster care. You may contact him at drjohndegarmo@gmail.com, on Facebook at Dr. John DeGarmo, Twitter @drjohndegarmo, or at The Foster Care Institute, http://drjohndegarmofostercare.weebly.com/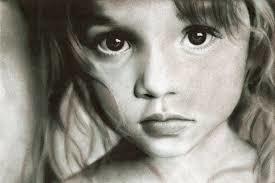 How the Opioid Crisis is Destroying Families: America's National Health Emergency.
​
Dr. John's latest Article
The Strain of the Opioid Epidemic on Families and the Foster Care System
Broken families, lost children, and a foster care system that can not meet the increasing demand.
The opioid crisis in America continues to claim more victims and, continues to destroy more families. This opioid epidemic claimed more than 33,000 deaths in the United States in 2015, as public health officials call it the worst drug crisis in the nation's history. Indeed, the deaths from heroin alone have surged and have claimed more lives in 2015 than homicides by guns.
These drugs, these opioids, often begin with legal prescription medications, which are often used to block out pain. Whether illegal, such as heroin, or prescribed by doctors yet are also finding their way onto the black market, such as Vicodin and OxyContin, and even the newest danger known as The Gray Death, the rise in opioid use in America is both dramatic and disturbing.
The Secret about foster parenting that no one is telling you.
FUNDING AD TO HELP KIDS ON DRUGS