Starts At 6 PM EST NY TIME
Karen-Ann-Lucyk-MacDonald
a Bi-Monthly Show to WAKE-UP
Karen A

nn

Lucyk Macdonald
INFORMATION YOU CAN'T MISS
WE NEED YOU TO TELL US WHAT YOU THINK
TONIGHTS SHOW IS ABOUT
Water rites- getting it right.. Age of Aquarius- Angel of the Waters
Water Healing Techniques 101 ways
Jolene

JoJo Seebacher of Spiritual Life Journeys
leak project with rex bear
Jolene

JoJo Seebacher of Spiritual Life Journeys is a certified licensed spiritual counselor and teacher specializing in helping targeted individuals, program-project survivors, experiencers including experiences of the love bite, SRA victims, and the newly awakened.Born with her enhanced supernatural abilities,

Jolene

JoJo Seebacher is also a Survivor herself of Black Ops military programming.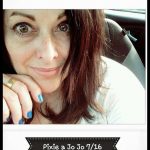 Jolene worked with Sandoz pharmaceutical and military/government as a remote viewer, psychic analyst, and a spy under several missions specifically in the Gulf War.

Jolene

is a survivor of Satanic Ritual Abuse and horrible torture and testing throughout her Young Life. She has triumphed over this and has learned how to deprogram and reprogram, also teaching people their own Supernatural development and enhancement.
Jolene

JoJo Seebacher specializes in psychic self-defense for all types of targeted individuals, helping thousands world wide for almost 14 years.Jolene has been trying to expose the pedophile rings throughout the home towns she's lived in and survived from throughout her life.

Jolene

has been running her own business Spiritual Life Journeys into her 14th year year now, and offers Soul Counseling, Psychic Analysis Readings, and teaches what she's deemed as "Psi self-Defense and Protection Techniques, specializing in Energy Mastery and Alchemy for targeted individuals and the newly awakened. She concentrates in helping people deprogram and reprogram to their original Soul Code Genetics and has helped hundreds of the newly awakened cope through these life altering- life shattering truths.
In Part 1

Jolene

Seebacher, a Satanic Ritual Abuse (SRA) Survivor, Spiritual Counsellor and Energy Mastery Teacher, discusses the importance of creating a Foundation for Self Healing Work. She also discusses the importance of clearing energy from our physical and energetic bodies whenever we've been exposed to energy fields which may prove harmful to us in the short or long term.

Jolene

talks about her experiences as a SRA survivor and a Project Person and how she overcame her challenges to become a tutor and mentor to others who are on the road to healing and reintegration.
In Part 2

Jolene

Seebacher talks about "Oversouling" from the perspective of the Satanists and Luciferians who are conducting the Magickal Rituals. She describes the main phases of Satanic Ritual Ceremonies.

Jolene

briefly discusses Max Spiers and his untimely death.
WHAT ABOUT KAREN ??
Klanmother, your noble grace​:

karen-ann

:lucyk

macdonald
arriving in kamloops in the secwepemec mountains, to :eleanore :zapchuk lucyk

macdonald

& glen :mackenzie barron

macdonald

​grew up the aldest of 4 children in saskatoon.
Most recently as september 18,2014 a world wide document circulated with the assistance of :lucas -andrew :mundy wing of cambridge, who one of the best researchers and holds original lyran star nations and graphic artist have freely all year developed and made forward all picts and documents found to date and often co hosts- guests on the radio show "www.darkcityradio.com" & website "l
teachings of dr. len horowitz and dr. bill deagle and the esoteric agendas of alien and et treatys and under ground military bases and cloning facilities even at nelson.
the passion for nano molecular essential oils as frankicense to chocolate cacao for internal and external uses and the quickest relief of emotional and dna cellular repair of disease and through inspirations of dr gary young, dr david stewart & dr ravi ratan..
the use oils for therapeutic conditions via raindrop massage to vita flex reflexology, ear auricular and neuro & emotional deprogramming with oils dr carolyn mein, to cranial sacral.
sho tai by terry bell on warmed infra red amethyst crystal beds with christina van aert and gaillen wraye and involved in starting quantum healing centres being in victoria, nanaimo and saskatoon while assisting yearly at the body soul spirit expos.
one of the leading developers of colon -enemas and hydrotherapys via nano quantum oils and super herbs , kanna bosem & minerals as himalyan salts. a great lover for simple fun teachniques such as matrix energetics with dr richard bartlett, melissa joy johnson and karen sperling, to quantum theta therapeutic hands on to remote viewing via medical intuitives.
feeling inspired, by the books of the ancestors, anastasia of the ringing cedars of russia, near siberia, who maintains to create a new homeland, living spring waters, virgin lands, hot springs , a nation, un- sovereigned, free and sacred kin domains eco homes of love and peace, based on co creation, sharing by gifting and without intercoursing in commerce or trust and the original universal & cosmic laws of nobilty, as wild savage raw heirloom seeds and a self sustainable empowered eternal beings.
KARENS GUEST FOR THE EVENING
http://pyramidone.wixsite.com/pyramidoneradio
SHOWTIME IS

7

PM EST -

4

PM PST LISTEN ON CHANNEL ONE
QUESTIONS ?? Write them in the Chat Room
GO TO THIS LINK TO LISTEN TO THIS SHOW
YOU MUST LISTEN TO THIS SHOW TONIGHT - WE'LL SEE YOU HERE !!!
http://pyramidone.wixsite.com/pyramidoneradio
Rob Potter is happy to announce that the Victory of The Light Radio Show will be on Thursdays at 7pm Eastern and 4:00pm Pacific time. Its now our pleasure at PyramidOneNetwork to increase your fun with Rob and his guests. I have joined the Pyramid One Radio Network which has a large presence in Asia and Australia as well. This show will be a one hour extravaganza of Light, Love and Knowledge to heal the planet and further the goal of Truth Consciousness.
ABOUT ROBERT POTTERS GUEST:

'Rob Potter interviews the most knowledgeable achealogist in the world when it comes to pyramids. He shares his latet updates on discoveries in the Bosnian Pyramid complex. There are nummerous pyramids sveveral temples.

The endless tunnel system is still being discovered and there will be likely astounding discoveries fro decades to come. This gigantic megolithic site must be seen to understand its significance. I was honored to go there in 2013 and would love to return someday soon. Please Enjoy Dr Sam the real indiana Jones.
http://bosnianpyramids.org
find his picture on website the one you like'